Film
Role List:
TATORT (Eikon Media). Role: Kaleb, son of police detective Nina Rubin (Meret Becker). October 2014 (in production)

THE USED MAN (Constantin). Role: Vincent (Hauptrolle). July 2014  (in production)
BINNY AND THE GHOST (Disney). Role: Oskar. October 2013
LÖWENZAHN (ZDF). Role: Moritz. Juni 2013
ROSA ROTH, The Shot. Role: Michael Raskow. October 2012
MIRENA (Student film). October 2011
WII Advertisement May 2011
---
TATORT - DAS MULI. October 2014. Eikon Media.
The German Tatort (Crime Scene) series has been screening on television for over 40 years and is an Sunday night institution for many German households. In the Berlin episodes of the series Louie plays the youngest son of police detective Nina Rubin (Meret Becker), who switches from fluent German to loud Russian when arguing with his brother Tolja.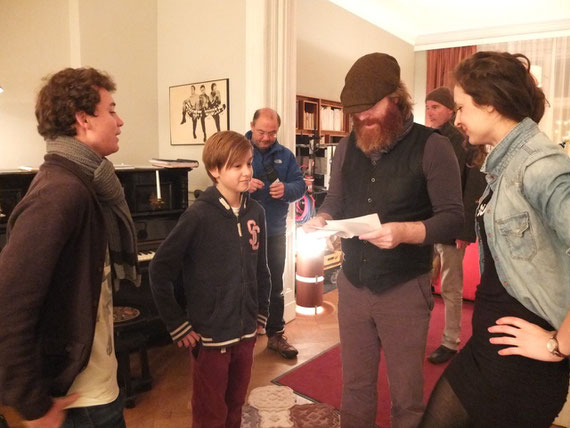 ---
The Used Man. July 2014. Constantin TV.
In this romatic comedy, Louie plays Vincent, who tries to sabotage his divorced father's (Fritz Karl) new love affair with Sophie (Christiane Paul).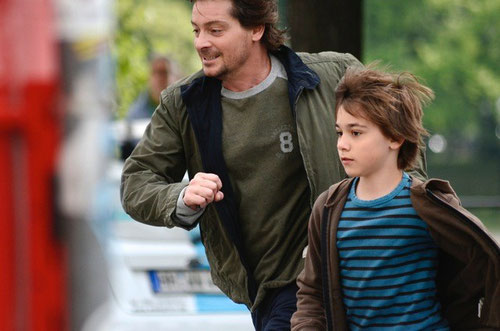 ---
Binny and the Ghost. October 2013. Disney Channel.
With a range of young actors, Louie played the role of Oskar, a child-ghost who can't leave the world until he makes sure his dog Kasper finds a good home. The stars of the show help him to find Kasper and someone to look after him.
---
Löwenzahn: "Holz". June 2013. ZDF
"Löwenzahn" is an institution in German children's television. Louie played a supporting role in the "Holz" (Wood) episode.
---
Rosa Roth: "Der Schuss". October 2012. ZDF
Mit Iris Berben, Jürgen Vogel und Hans-Michael Rehberg. Louie played the scarred grandson of Russian weapons dealer Raskow. 
---
---
Wii Play Motion TV-Ad. May 2011
---
Mirena. Student Film. November 2011
Watch out for one of the most subtle smiles ever recorded on film in the first scene. Louie's role is confined to the first minute of the short film, but the whole film - 10 minutes - is worth watching.
---
Selbstdarstellung auf Deutsch
November 2014

---
Selbstdarstellung auf Deutsch
April 2012
---
Profile in English
April 2012